Skip to main content
It looks like you're using Internet Explorer 11 or older. This website works best with modern browsers such as the latest versions of Chrome, Firefox, Safari, and Edge. If you continue with this browser, you may see unexpected results.
Welcome to the library!
Hi everyone. Welcome to our library lessons for Term 2. It is very important that we keep up our reading while we are learning from home. Therefore you will find some links to free online stories and resources on this page.
Each week, we will share a story with you and set a fun activity based on that story. We would love you to take a picture of what you have created and post it to Seesaw. If you need to contact us, please email us below.
Keep safe and keep reading,
Ms Keen and Ms Dearnaley
Note: All stories on this page have permission from the copyright holders to share with you.
Week 5
Things to think about
Have you ever had a problem going to sleep? What did you do to fix it?

Can you list each problem mole has and the solution he came up with?
Activity
Choose at least two of the activities below to complete.
Week 4
Things to think about
What do you think your favourite food would say to you if it could talk?
Activity
Make a paper doughnut.
Cut out middle of paper plate to make Arnie
Ice Arnie – use paints, crayons or markers to colour the paper plate
Sprinkles - Spread glue on plate and sprinkle confetti or small pieces of coloured paper
Week 3
Things to think about
Have a look at a map or globe. Find China on the map.
The crane is an endangered animal. Can you find in the story reasons why the crane might be endangered? Do you know any other endangered animals?
Why does Lotus decide to let Feather go?
Activity
Make a paper crane using one sheet of paper and some scissors. Watch the video below for instructions.
Week 2
Activity
Build your perfect sand castle. It doesn't have to be made out of sand (although if you have a sand pit at home - great), you could make it out of Lego, play doh, cardboard boxes, or grab some sheets and a few chairs. Be creative. And perhaps a dragon might appear!
Post a picture of your creation to Seesaw.
Week 1
Things to think about
1. What are your favourite foods? Does everyone like the same thing?
2. Have you ever not eaten something, or joined in an activity because you were afraid that others would make fun of you?
3. Camilla's classmates call her names and make fun of her. How do you think this makes her feel?
4. How did Camilla change from the beginning of the story to the end of the story?
Activity
Draw yourself with a bad case of stripes. If you have a BIG piece of paper, lie down and get mum or dad to trace around you. Get out the paints or crayons and get stripy. Otherwise, print out (click on the pictures below) or draw the outline of a person and colour in some stripes and patterns - you could even print a picture of your face and stick it on.
Great Web Sites to Explore
For World Book Kids you need to log in with user name: pacluth1 and password: library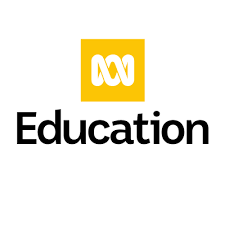 Download some ebooks from the Sunshine Coast Council Library.